Are you considering a permanent solution to birth control and weighing your options? In this comprehensive guide, we'll explore all of the 'Vasectomy Pros and Cons to help you make an informed decision.
We'll discuss the benefits, potential drawbacks, and important factors to consider when choosing this procedure. Whether you're a curious individual or a couple looking to make a joint decision, our aim is to provide you with the necessary knowledge to determine if a vasectomy is the right choice for you.
What is a Vasectomy?
A vasectomy is a surgical procedure that serves as a permanent form of birth control for men. It involves interrupting the vas deferens tubes, which carry sperm from the testicles to the urethra. By doing so, sperm is prevented from mixing with semen, eliminating the possibility of fertilisation during sexual intercourse.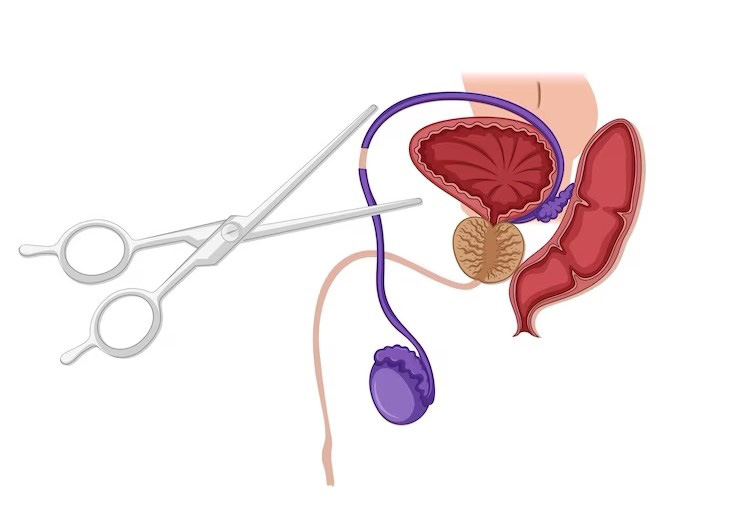 Vasectomy Pros
Effectiveness as a Contraceptive Method
Vasectomies boast a 99.9% effectiveness rate, making them one of the most reliable birth control methods available. However, it can take up to 3 months for the remaining sperm to be cleared from the male reproductive system, so couples must continue using an alternative birth control method until a follow-up test confirms the absence of all the sperm.
Minimal Invasiveness and Quick Recovery
A no-scalpel vasectomy is less invasive than a conventional vasectomy and reduces the risk of complications. The only difference is how the vas deferens is accessed. Recovery time is typically short, with most men resuming normal activities within a week.
Cost-Effectiveness
Vasectomies are a cost-effective, one-time investment in comparison to other birth control methods. Over time, the cost of a vasectomy is significantly lower than purchasing condoms, contraceptive pills, or other devices.
No Long-Term Side Effects
Vasectomies do not negatively impact a man's sex drive, ability to achieve an erection, or overall health.
Reduces Risk of Unwanted Pregnancies
As a highly effective form of birth control, vasectomies can help reduce the number of unplanned pregnancies, contributing to better family planning and overall well-being.
Vasectomy Cons
Permanent Nature and Reversal Difficulties
The permanence of a vasectomy is both a pro and a con. While it provides lifelong contraception, it can be a drawback for men who later decide they want more children. Although vasectomy reversal is possible, the success rate decreases over time and is not guaranteed.
Potential Short-Term Complications
While vasectomies are generally safe, complications can occur, such as bleeding, infection, or inflammation. However, these risks are low and can be minimised by following post-operative care instructions.
Psychological Impact
Some men may experience emotional distress after undergoing a vasectomy, particularly if they are uncertain about their decision or feel pressured by a partner. Proper counselling and support can help alleviate these concerns.
No Protection Against Sexually Transmitted Infections (STIs)
While vasectomies are an effective form of birth control, they do not protect against sexually transmitted diseases (STDs) or infections. It is essential to continue practising safe sex by using condoms, even after a vasectomy.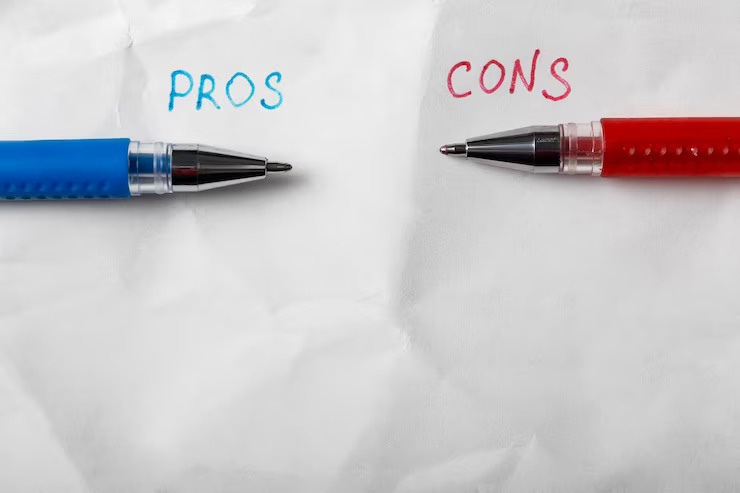 Making an Informed Decision
Consultation with a Medical Professional
Before deciding on a vasectomy, it is crucial to consult with a healthcare professional who can provide information on the procedure and potential risks, and answer any questions. This helps ensure that a vasectomy is the right birth control method for the individual or couple. You can fill out our online contact form if you have any further questions.
Assessing Personal Goals and Family Planning
Before undergoing a vasectomy, individuals and couples should carefully consider their long-term family planning goals. This includes assessing whether or not they may want more children in the future, which could make vasectomy reversal necessary. Open communication and mutual understanding between partners are crucial when making this decision.
Considering Alternatives to Vasectomy
It is important to research and consider other birth control methods before committing to a vasectomy. While some methods may not be as effective or permanent, they may better suit a person's current lifestyle and future plans. Alternatives include condoms, intrauterine devices (IUDs), contraceptive pills, and contraceptive implants.
Conclusion
Weighing the Pros and Cons
When deciding if a vasectomy is the right choice, you should carefully weigh the pros and cons. Factors such as cost, effectiveness, and permanence should be considered alongside potential complications and personal preferences.
The Importance of Personal Choice
Ultimately, the decision to undergo a vasectomy should be a personal one, made with the support of a medical professional and a partner if applicable. By carefully considering all aspects of the procedure, individuals can make an informed choice that best suits their needs and goals.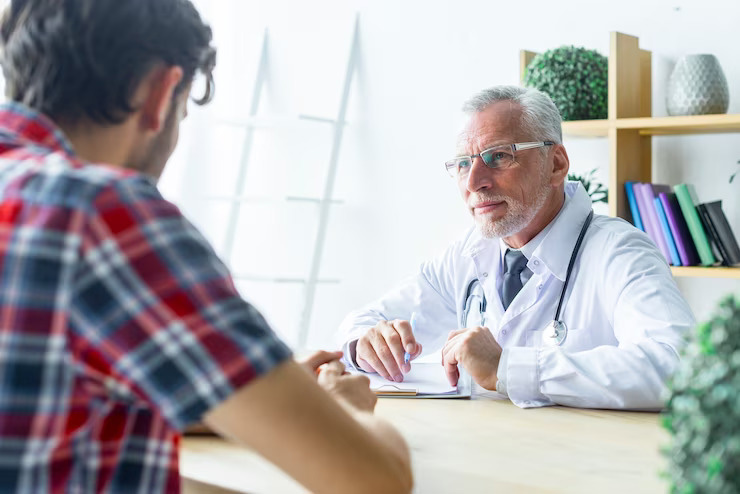 How to book a vasectomy with MSI
If you'd like to contact us to ask any questions or address any concerns you may have, you can fill out our online contact form. Or if you're ready to book your vasectomy, you can fill out our online booking form.
FAQs
If you have any more questions about vasectomy pros and cons, or if you'd like more information, please don't hesitate to contact us today. In the meantime check out our FAQs which may be able to provide you with the additional information you're looking for.